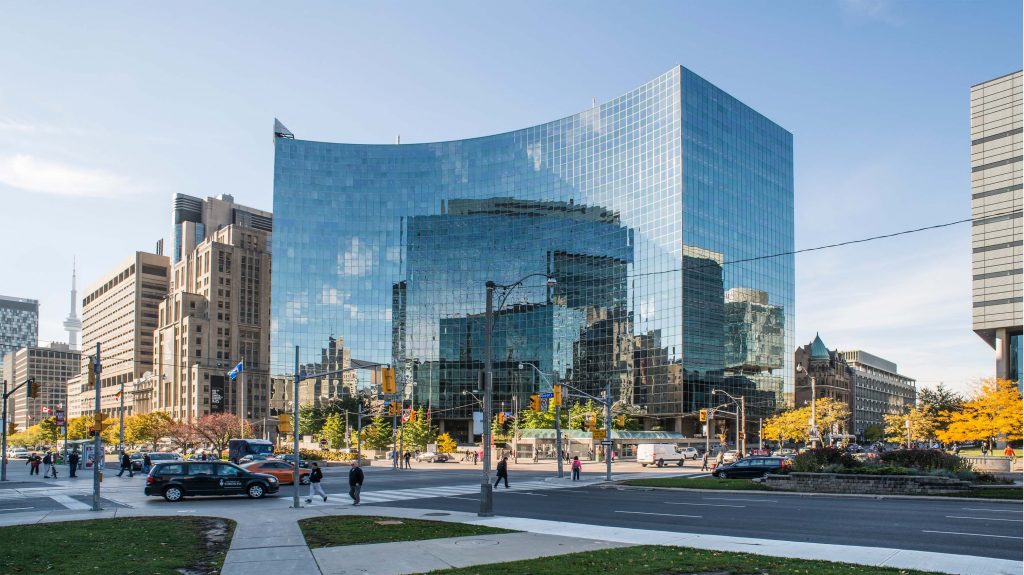 #1 GLOBAL RANKING IN 2022 GLOBAL REAL ESTATE SUSTAINABILITY BENCHMARK (GRESB) SURVEY
Toronto, ON – KingSett Capital is pleased to announce that it has achieved global leader recognition in the 2022 Global Real Estate Sustainability Benchmark (GRESB) Assessment for the second year in a row. In the GRESB report released October 18, 2022, KingSett ranked first in North America and first globally, advancing the firm's ESG leadership status in real estate.
"KIngSett has been a proud participant in the GRESB Survey since 2015, and we continue to lead the commercial real estate market and out-perform our previous achievements," said Jon Love, CEO of KingSett Capital. "We are grateful to our people, partners and customers who helped make this achievement possible. We are committed to our ESG strategy and continue to expand our efforts and ambitions, seeking to make an impact and build long-term value for all our stakeholders and communities."
In the 2022 GRESB report, KingSett achieved a Five Star Rating for the fifth year in a row; KingSett ranked first in its peer group for the third year in a row; and it ranked first globally within its peer group of non-listed core funds for the second year in a row. KingSett also ranked first in Canada and first across the Americas in the Developments Benchmark, leading all companies who participated in the benchmark in these regions.
A copy of the 2022 GRESB report is available at www.gresb.com.
KingSett Capital ranked 1st Globally: DIVERSIFIED
OFFICE | RESIDENTIAL | NON-LISTED | CORE
KingSett Capital 1st in its Regional Sector: DIVERSIFIED
OFFICE | RESIDENTIAL | AMERICAS
KIngSett Capital 1st in its Peer Group
OFFICE | RESIDENTIAL | CORE
ABOUT GRESB
GRESB (Global Real Estate Sustainability Benchmark Report) is the global industry standard for ESG benchmarking. It assesses and compares the management attributes and performance across real estate companies (public, private and direct) globally. GRESB collects information on material ESG issues aligned with what investors and the industry care about. In 2022, GRESB represented over 1,820 funds/firms reporting on US $8.6 trillion AUM.
About KingSett Capital
KingSett Capital is Canada's leading private equity real estate investment firm. Founded in 2002, KingSett has raised $15.4 billion of equity for its Growth, Income, Urban, Mortgage, Residential Development and Affordable Housing strategies, executing over $50 billion in transactions life to date. Currently, KingSett has $17 billion of assets under management in a $20 billion portfolio. KingSett continues to seek to further invest in decarbonization strategies for all of its properties, looking to enhance resilience and sustainability.